Tshirt Coach :: Now Accepting Beta Members
We Are Upgrading PPC Coach
Don't worry though the members only forums are still running and the training is all still available to all members. BUT we are in the process of revamping the site. We did an upgrade on our server and the old membership script ran into some bugs. So we're fixing that now. Why would we tell you this? Well we have some training on here for selling tshirts online through Facebook. It's very popular right now and we do this daily so we decided to launch a sister site dedicated 100% to tshirt marketing online!
Tshirt Coach Beta Members Wanted
So we launched a new site in the same format as this one called "Tshirt Coach". We do tshirt marketing daily using Facebook Ads, Google Adwords and more so we built a new site that is currently in beta mode. BUT if you're into tshirt marketing, then you should really go check it out.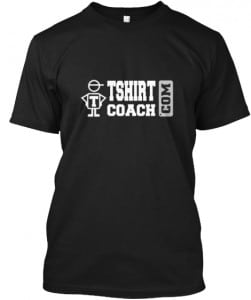 PPC Coach Is Still Running
You can still join PPC Coach too. We have a huge forum and tons of training, but we are going through an upgrade process. So if you still want in here. No problem, signup today! But if you're into tshirt selling, the Tshirt Coach is the place you need to be. Don't forget to spread the word about the newest, first and best tshirt training/coaching site out there!