You make the decision to join the group coaching program here at PPC Coach.  Congrats!  This is going to be awesome.  The first step is always the hardest and you've taken it.  Let's do this.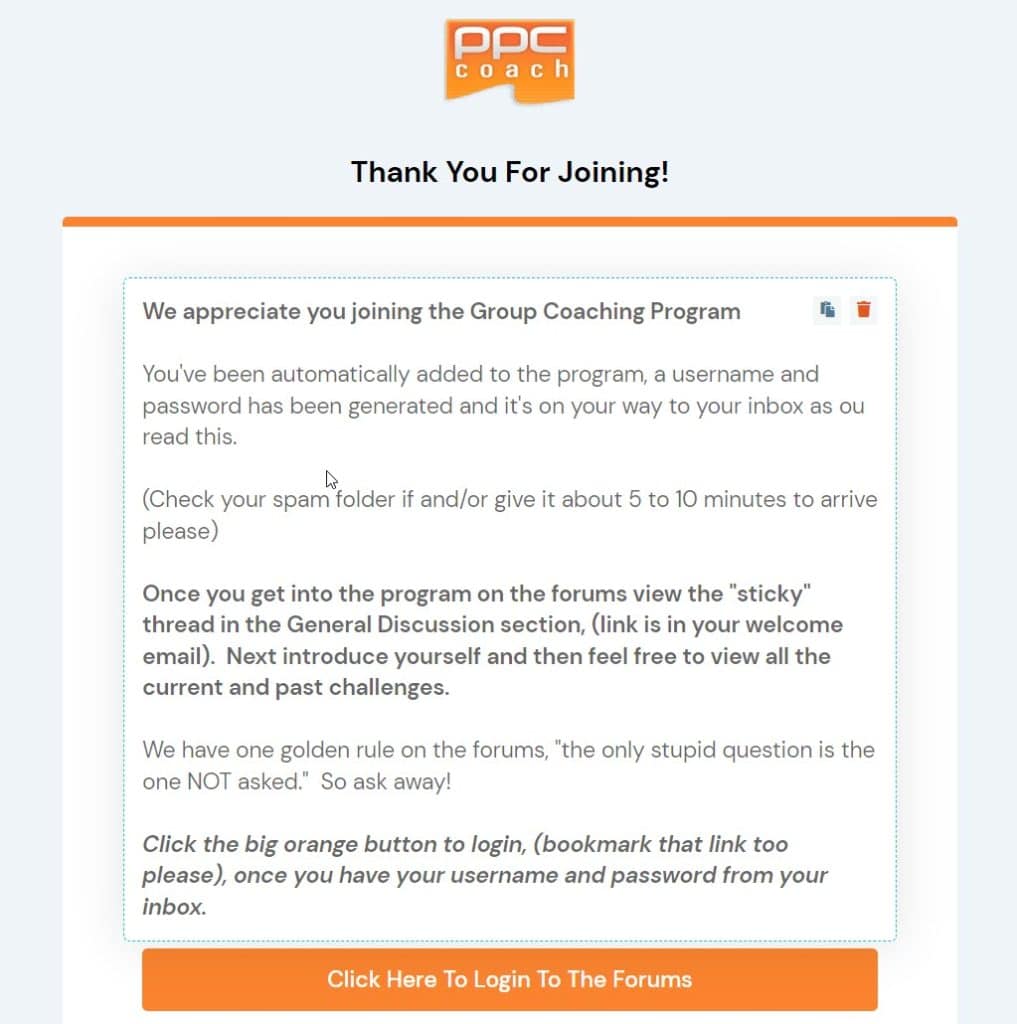 You will get a welcome email from us.  You will now have your username and password that you can use to enter the group coaching program.  You will also have the url to the forums where the group coaching program is run.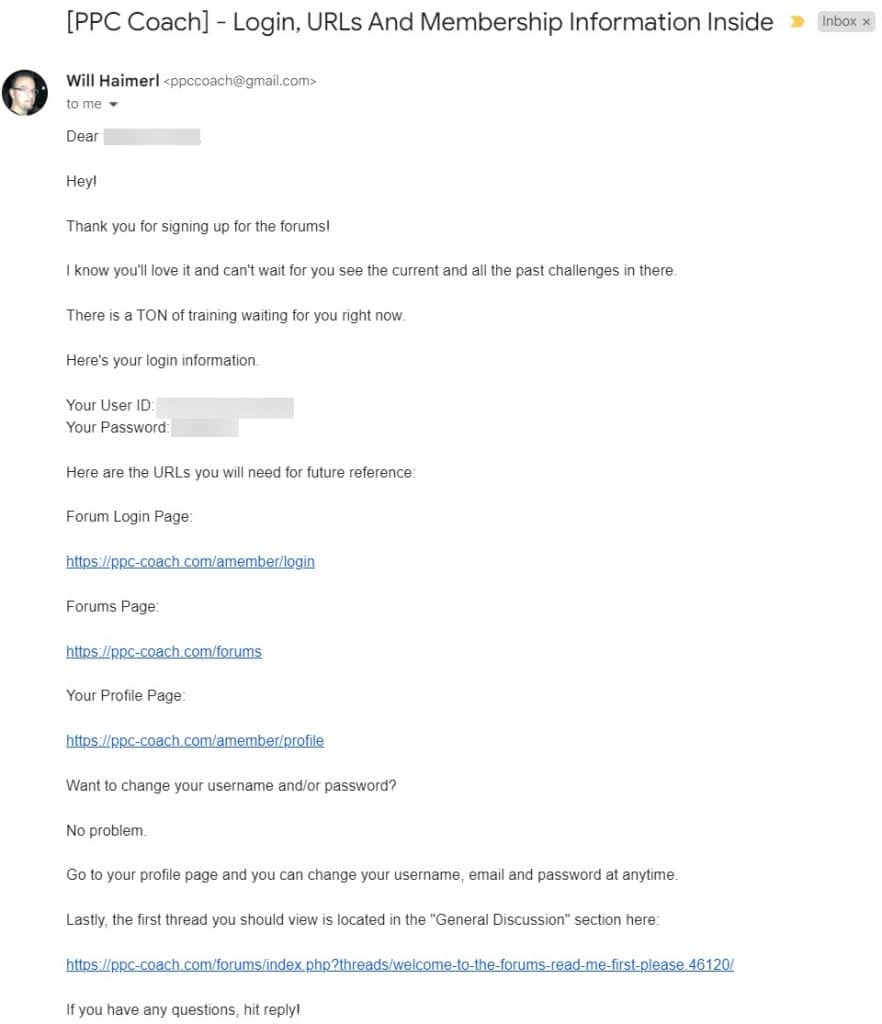 You can now explore the group coaching program inside the members only forums.  Your first thread inside is in the "General Discussion" section.  It's a sticky thread titled: "Welcome To The Forums – Read Me First Please".  Inside that post we welcome you and give you an overview of the group coaching program plus the next step.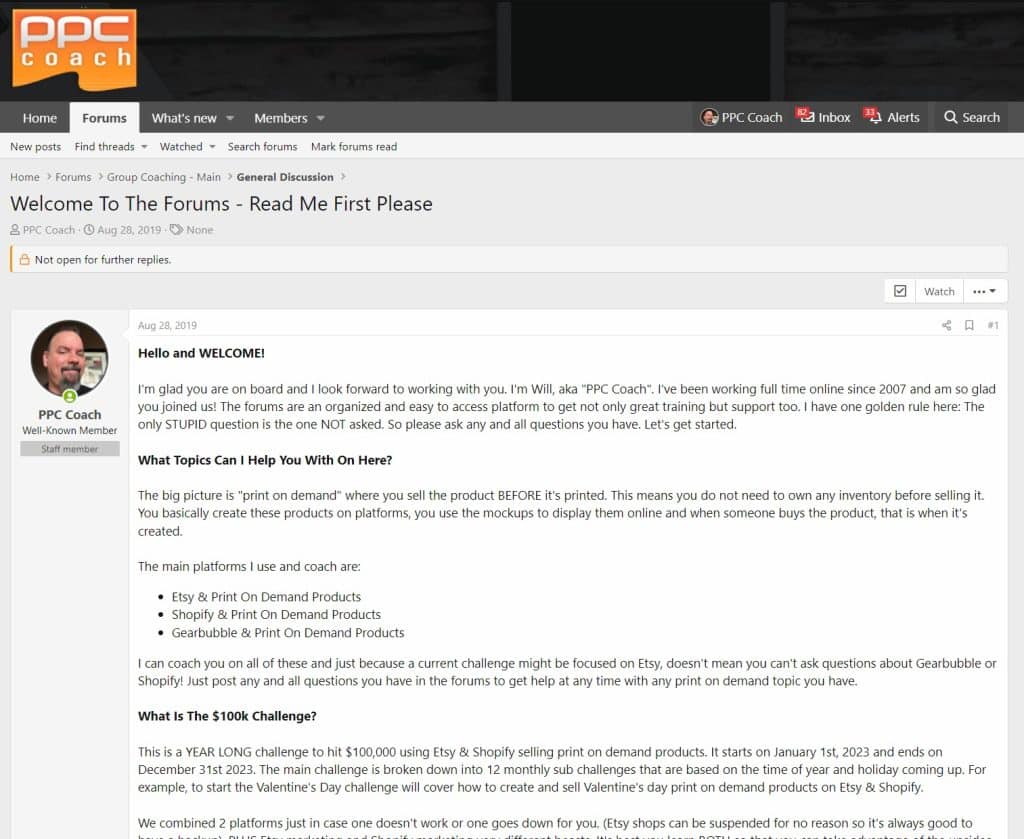 You'll go to the "Introductions" section of the forums and introduce yourself to the group.  Give as much or as little detail as you like.  If you want to see my introduction you can in this sticky thread in titled: "Read Me First – Introductions"
You should register for the next live training session at this point.  Go to the "Current Challenge" section.  Inside there you'll find a sticky thread at the top, click on it.  You'll see a link to register for the 3 live training sessions for the month.  Click the link to register yourself once for all 3 sessions.  Now you're going to get notifications from GotoWebinar before each session starts PLUS you can view the replay of the session in that same sticky thread.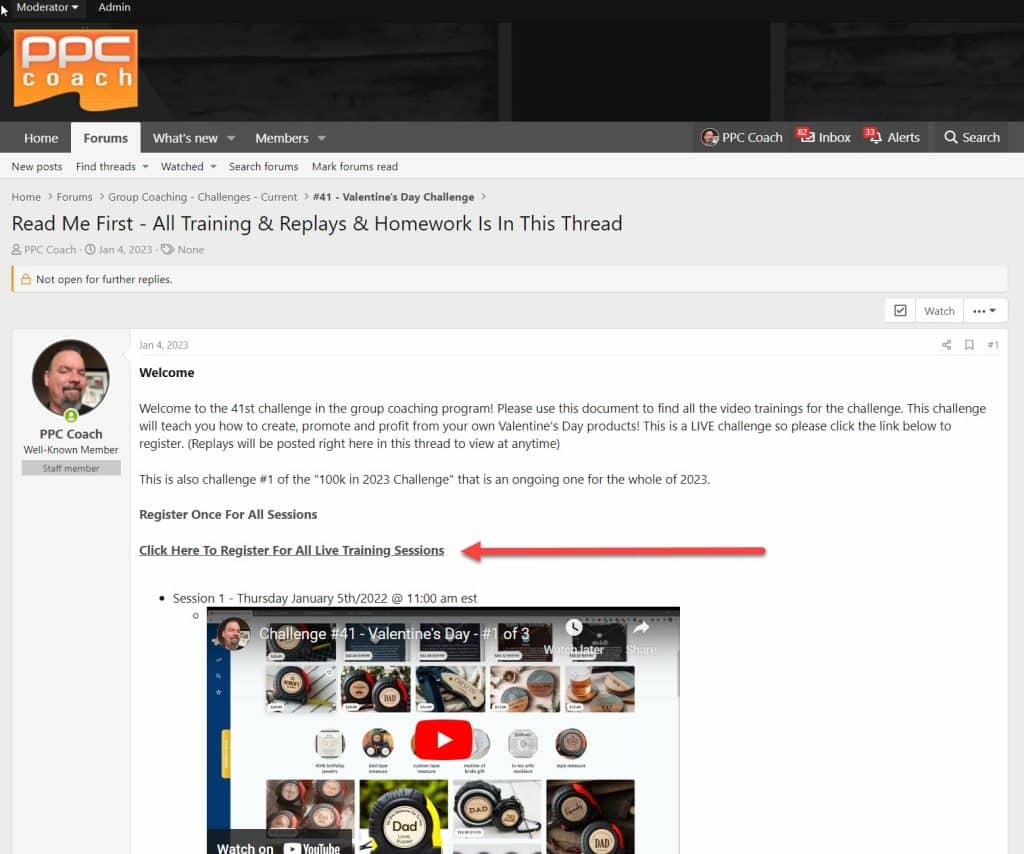 Now you can explore the group coaching program.  At the time of this being written there are 41 completed challenges in there for you to view.  Each one is 3 sessions of 1 hour per.  So you've got a little over 41 x 3 = 123 hours of training the second you join us.  You can also ask any questions inside any forum section by starting a new thread or responding to a fellow members comments.  It's a community, support, training and MORE.  You're going to LOVE this.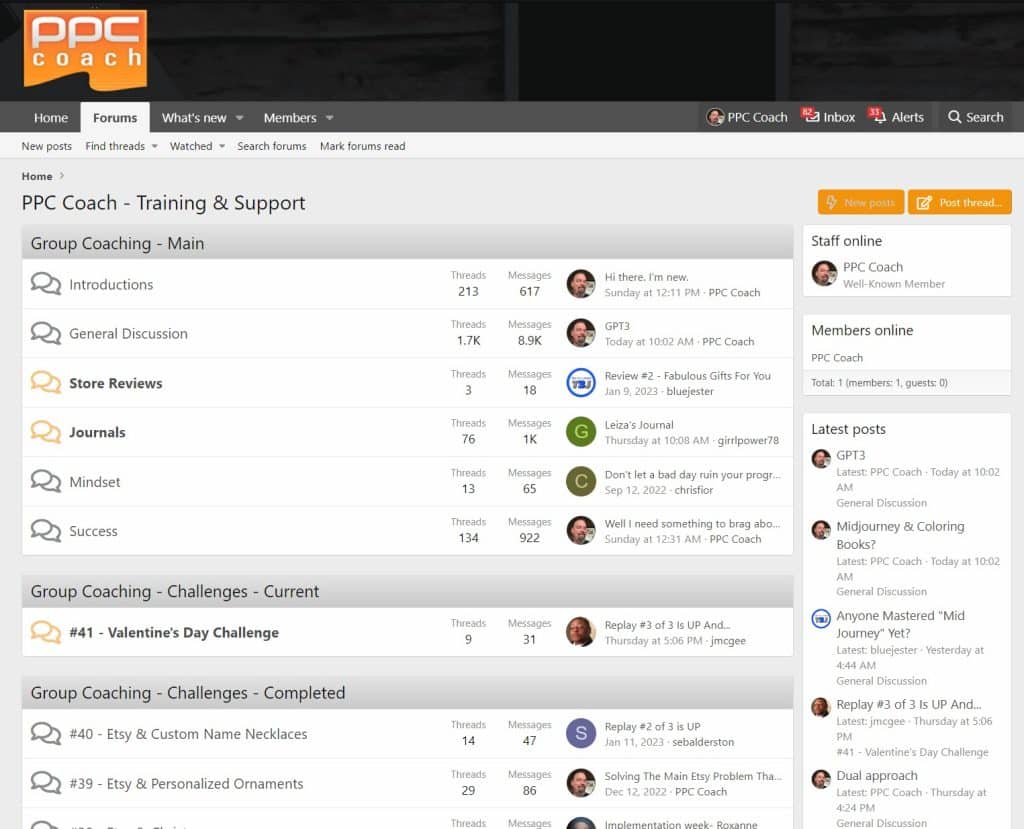 You're joining the best online business creation coaching program on the internet.  Now that you know how it works, click that big green button below and let's get started!