How To Sell Necklaces & Shirts On

Facebook Ads

Without Having An Inventory
Watch The Video Below To Learn How...Then Scroll Down The Testimonials And Be In Awe!
How To Research, Test & Launch Products Without Inventory
How To Master Facebook Ads
43 Step By Step Training Videos
A Proven System, No Theory


Trusted By
Industry

Leaders
Will Haimerl has been working with Gearbubble for years and he's been one of our top sellers consistently. I know him as a leading print on demand marketer, world class coach and Facebook Ads expert. This course is a reflection of his expertise and massive amount of experience. The course is easy to follow and simple to view on any device. I can't wait to see how many more successful Gearbubble sellers come from this course.

Don Wilson - Owner, Gearbubble
Do You Make Any
Money

Doing This?
Yes, This Is Not Theory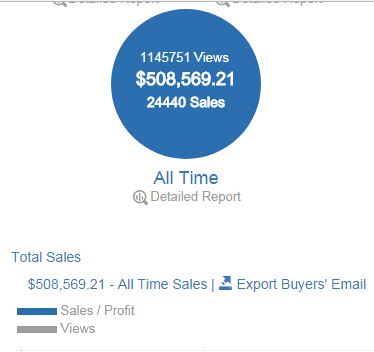 Yes, That Is My All Time Sales With Gearbubble, I Do This For A Living
That Doesn't Show My Ad Costs, Those Are Anywhere From 20% to 80% Of That Number Depending On The Product
Some People Don't Actually Do What They Teach, I Do.
Is That Something That You Could Benefit From?


Real

People
- What Do Real Buyers Think Of The Course?
Nothing Proves This Stuff Works More Than Hearing From Real People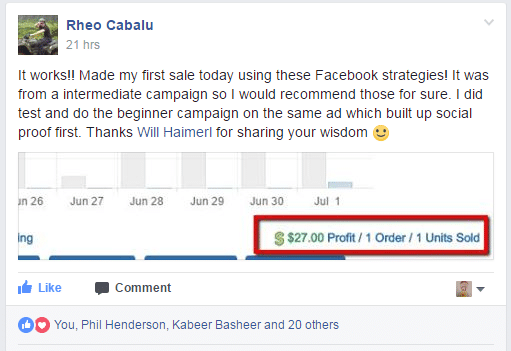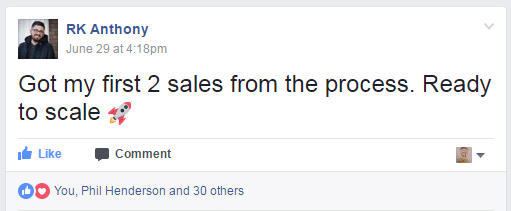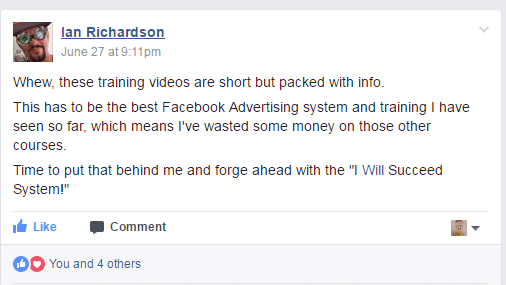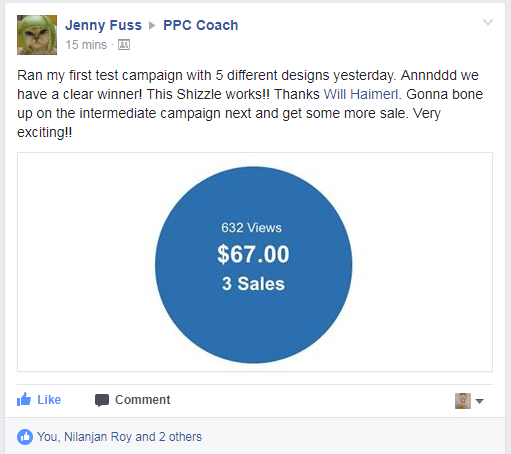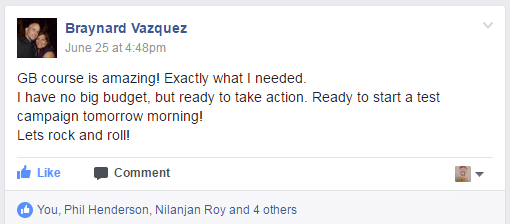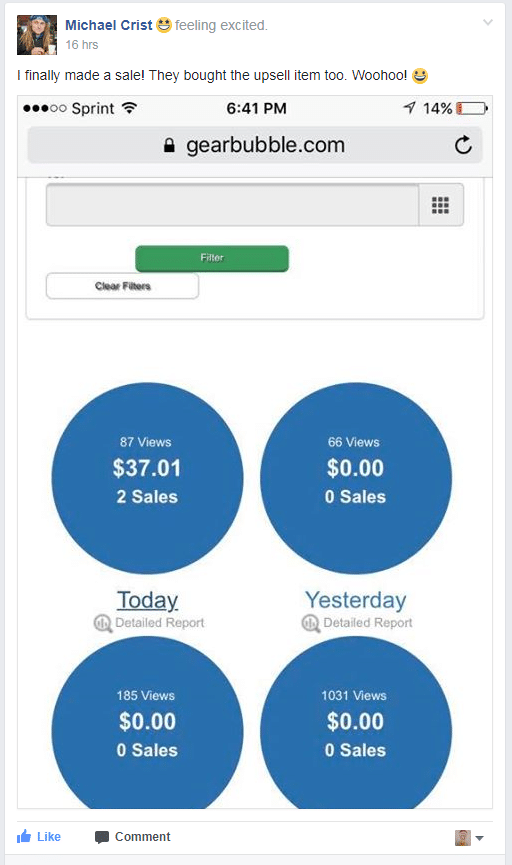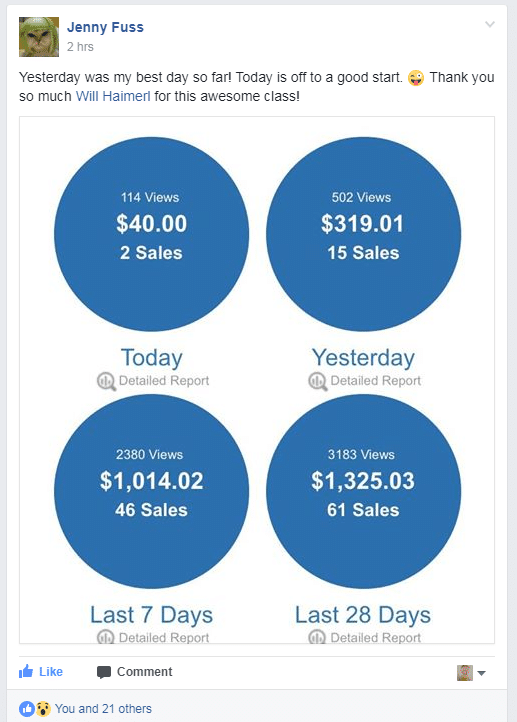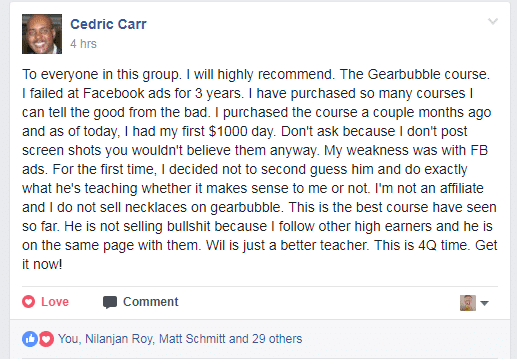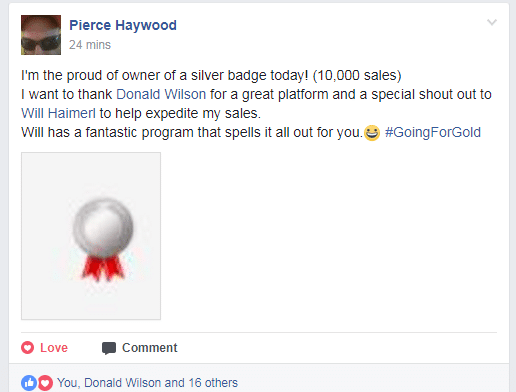 What

If
- You Were The Next Success Story On This Page?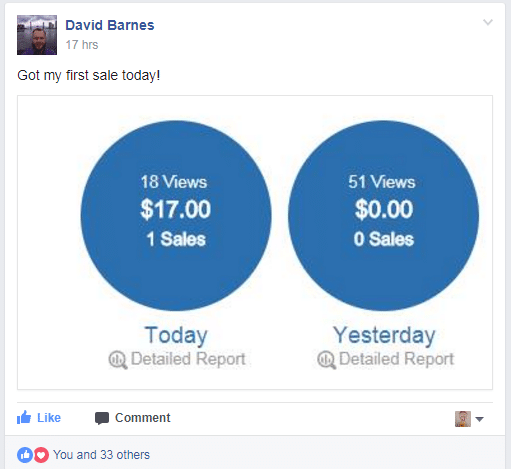 Convinced

Yet
- You Should Be!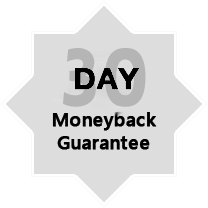 Try

GB

Course for 30-Days *
*There's a catch to our refund policy. You MUST take action and show us you took action before we will give you a refund. By purchasing this course, you agree to this. You must submit screenshots of, at minimum, 10 test products you tried. You have to take action to succeed. We do not want anyone buying this course who is not going to take action on it. This is not theory, so the only reason you will fail is lack of effort on YOUR part. If this bothers you, then do not buy this course.
Frequently Asked Questions & Answers
Do I need experience to do this course and succeed?
No! Anyone can succeed using GB Course. I cover everything from A to Z in detail. There is no stone left unturned. We can help beginners, intermediate or advanced marketers with this course. It's that good.
Can I get a refund if I want one?
Yes you can. You have 30 days to try it out. Put it into action and make a real attempt at this. But please do not buy this then send me and email saying "it's not for me". Then if you really want a refund, I will need proof that you took action. That means screenshots of the action you took or NO REFUND. If this policy bothers you than please do not purchase my course.

How much money do I need to spend on Facebook Ads?
You can start with as little as $5 per day to advertise and test products. If you do have a small budget to advertise then you will move slower versus someone spending more in testing and advertising.
How can I send you a testimonial?
I love testimonials, email them to me! Or post them in the free Facebook group. I'll be sure to brag about how great you are and give you credit for taking action and succeeding.