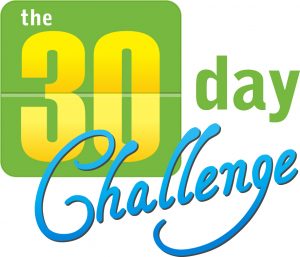 I just launched this newest feature on the members only forums of PPC Coach. Every member of the site gets their own personal blog for documenting their process throught he wicked "learning to make money online" world. I know that these 30 day challenges work as I've done them pesonally and they really focus people's attention on what is important. That is taking action and learning from your mistakes. Not enough people do this because it's "too much work" and they don't feel like it, yet they'll bitch and complain about how every program and ebook and course they buy doesn't work. The truth is you can make anything work, if you actually do it and adjust things when they're not going right. So I decided to add this to the PPC Coach site as it's newest feature. The benefits are huge and I'm sure we're going to be seeing a lot of success stories coming out of this program shortly.
The 4 main benefits of the PPC Coach 30 Day Challenge are listed below:
Accountability: Anyone who participates in my 30 day challenge will now be accountablity to me, the rest of the PPC Coach members and themselves. That's huge. As humans we're way too easy on ourselves, so we need outside parties to hold us accountable. That's what this 30 day challenge does.
Taking Action: I've trained a lot of affiliate marketers in the past and have seen one common trait amongst the failures, they don't do anything except complain about how systems don't work. YET they didn't even really try them. This 30 day challenge forces them to take action because if they don't, it shows.
Quicker Start: If people get into the right mindset and develop the right habits from the first day, they will succeed faster. If they are being forced to take action and document everything they do for 30 days, it allows me as their coach to go in and see exactly where they need help. That's another huge benefit of this 30 day challenge.
Personal Review By PPC Coach: After the 30 days is up, the member will send me a private help desk ticket. I will personally review all your 30 posts to see where things can be improved and where things are going well. I will then contact the member via phone, skype chat or gotomeeting to discuss their progress and coach them.
So how do you participate in the 30 day challenge on PPC Coach? Simple, sign up and get started. I'm on a mission to develop successful affiliate marketers faster then ever and with all the tools, methods and support in place the only missing key is you. Since every member gets their own personal blog on the site, they can document their daily activity and get comments from myself and other members all day long. This should be the key to motivating them to succeed. It's not just you alone anymore, it's US. If you're still looking for the magic formula, i'll remind you again that it doesn't exist. But if you're still looking for one of the best ways to get up to speed quickly and efficiently, there is nothing like accountability, taking action and learning from your mistakes to do it. The PPC Coach 30 day challenge is open to anyone.