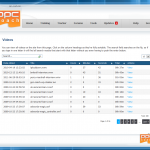 Oops I did it again! PPC Coach is never going to be "finished", I'm on a mission to constantly update the training, coaching and tools you get. I have updated a lot of the site recently including a lot of new features. The main feature is the new menu system which allows for the easiest access to the MOUNTAIN of content on the site. I've made all the videos searchable by keyword. This will save an enormous amount of time for you when trying to find any training videos on the site. There are 160+ videos currently.
Next I added all 77 training lessons to the database and made those fully searchable by keyword. It's a really cool system. But I'm not done yet. I'm adding in every guide, pdf and tutorial into the searchable database to make those very easy to find as well. It's all thanks to the ajax table code and the mysql database that I implemented in the site. This means finding training/lessons & or videos is easier then ever.
Like I said I'm not done though. I'm adding in the business edition which is meant for people who have their own products or services to promote. I'm continuing training affiliate and cpa marketers but I have have had several requests over the years to do the business training too. So it's now part of the program. Case studies and business dedicated training is coming too. I am re-energized with the site more then ever now. It's a huge resource and making everything so simple to find has motivated even more then usual to add more awesome training.
So what's coming?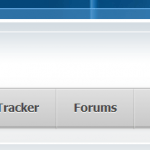 Well here's a little screenshot of the new menu system. It's a mega menu with drop downs and leads to all the material on the site. It even includes links to the specific section on the forum where you can ask for help.
The update will be never ending but we are open for business again. I will be adding in more videos, more lessons and more tools. I also have top secret plans for a system that no other site has. Since we are a coaching site and training site, this program will be something you have never seen. It will accelerate your success rate BIG TIME. More to come on that.
If you haven't checked us out in a while then please come on in and say hello!